DP25
DP25 소개
A HIGH PERFORMANCE 5-MEGAPIXEL COLOR CAMERA SYSTEM
올림푸스의 DP25는 넓은 범위의 과학적인 현미경 이미지 수집을 위한 보고서 및 분석에 사용이 손 쉽게 조작가능한 디지털 카메라 입니다. 고 해상력, 빠른 Frame 속도 또한 색의 표현력이 우수하며 현미경 작업에 효과가 있음을 자신할 수 있습니다.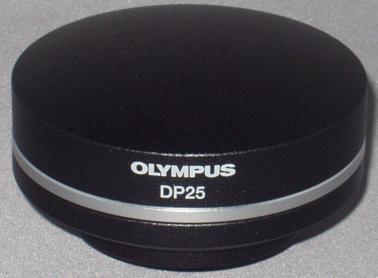 Features
* High resolution (5M Pixels)
* Fast frame rate (8fps at full resolution)
* Excellent fidelity
* Easy operation DP2-BSW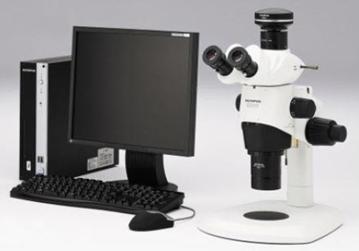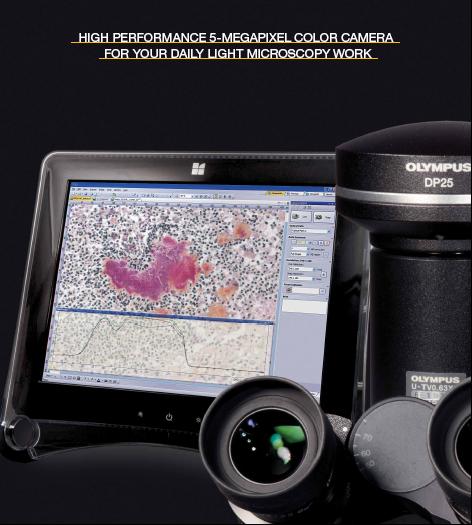 ---
DP25 SPECIFICATION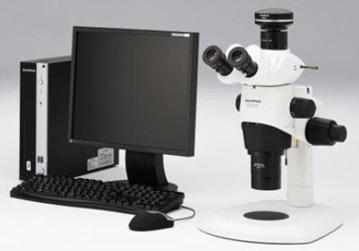 Automatic exposure
Manual (e.g.brightness, contrast, gamma)
All acquired images are calibrated automatically
Descriptive data (e.g. camera parameters, magnification
Automatic saving
High frame rates
video-like resolution it delivers 30 frames per Second
Good color reproduction
Easy handling
Annotations and scale bar
Interactive Measurements
Several functions for measuring live or still images, including Point measurements, arbitrary line, polygon, circle and ellipse or rectangle measurements, are integrated.  For further processing the measurements can be exported to MS Excel with the simple click of a mouse.
Simple time-lapse function